Click to go to Team Page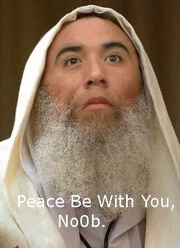 ★Requirements ★Edit
1. Anybody can join.
2. Specific VDI amount not needed.
3. Specific Post amount not needed
4. You can join if your new, having a hard time Vdream, or just wanna help a team out.
5. Once you're on the team you must add our team tag in your last name box (Optional)
Team OfficialsEdit
1. Ricky (president/founder)★★★
2. Yadiel (vice-President)
3. Mr.Parks (Team Moderator)
4. Kate (Mama)
5. Tyler Sheehy (manager)
Team MembersEdit
1.Nuinzio A.K.A.-GCK
2.John Moore
3.Will
4.Toby Adams
5.Ryan!
6.Joker
7.Dova
8.Nick Valoon
9.Brandun Gana
10.Dylan
11.Abdul
12.Cornfedwhiteboy
13.Badass Driver
14.Alex Vasquez
15.Nuno Rosario
16.Drifters Leader
17.Belo
18.Jr.Vaquiz
19.Manuel
20.Revved up
21.Robert
22.Eyan Allen
23.Biliou
24.Brent "Stedmound" Cers
25.Blackout
26.Raab Kyd
4726.(He wanted the big number)Vdream Edition.
28.Only Awesome

29.Gregory Hutchison

30.Vishnu M.

31.Torig Godluck

32.Shane
Ad blocker interference detected!
Wikia is a free-to-use site that makes money from advertising. We have a modified experience for viewers using ad blockers

Wikia is not accessible if you've made further modifications. Remove the custom ad blocker rule(s) and the page will load as expected.